Dead Pixel tester is an online test to find whether your screen has dead pixels or not, use the tool below to check out now!
What are Dead Pixels?
Dead pixels do not actually indicate that the pixel is trapped with color, instead, they turn black and refuse to display any color, which causes flaws in the picture or graphic. Dead pixels are only "dots," or groups of dots and they don't match the backdrop color, for instance, black dots present on a green backdrop. On the right, you may view more illustrations.
Most of the time, we don't really realize if a single pixel is dead, but if there are several dead pixels and they prevent the screen from just being clear and displaying enjoyable visuals, we do notice.
You must make sure that your displays function flawlessly if you're a content writer, like an artist, web designer, graphic designer, videogame creator, etc. You must thus inspect your screen or display for dead pixels. A dead pixel can be frustrating whether it appears on your desktop monitor, laptop, or smartphone.
Dead pixels are really rather common, and occasionally manufacturers purposefully deliver defective monitors to the retailer and change them after the client complains. Water damage and monitor aging are two additional frequent causes of dead pixels.
Dead Pixel Tester
The dead pixel checker tool that you can see above will assist you in evaluating and locating the dead pixels on your device.
Use our dead pixel testing tool, which is both free and simple. Anybody who wants to look for dead pixels on the screens, regardless of technical skill or experience, can take the Dead Pixel test using our website tool. The tool l is quick, simple, and easy to use.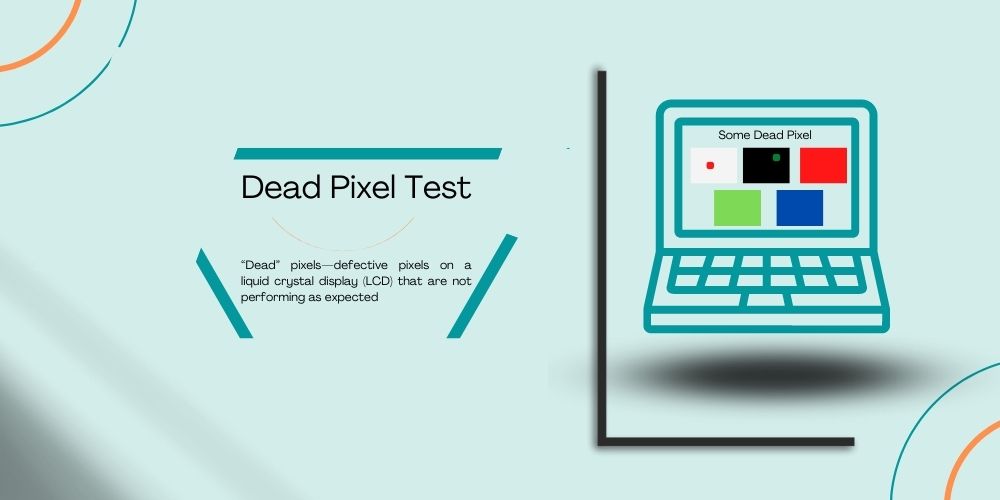 All devices are supported by our test tool. Using any of our platforms, you may test your smartphone, monitor, or iPad, and we'll ensure you receive the most reliable data possible.
How to Use a Dead Pixel Checker?
You might use our dead pixel checker to see if there are any dead pixels on the device screen. Simply follow the instructions outlined below to inspect your monitor for dead pixels.
First, clean any stains from the monitor's screen.
Select the provided link.
Select any of the boxes to start the test. Give your eyes a moment to get used to the brightness.
Check your monitor's screen for any little "dots" that appear to be placed to determine whether there are any dead pixels present.
To move to the next color, press the arrow keys on the keyboard or the corresponding buttons on the screen.
Once you've examined all the colors and found no dead pixels, you can exit the game by using the ESC key on your keyboard.
By gently touching the trapped pixel with a wet cloth or a pointed but soft instrument, like the eraser on the tip of a pencil, you can attempt to repair the dead screen.
For you to determine whether there are any dead pixels, our online dead pixel finder displays a full screen of all the main colors.
FAQ's
How many Dead pixels are acceptable?
If you are purchasing a brand-new device, any dead pixels are unacceptable. However, it is acceptable for some gadgets of a certain brand to have three to four dead pixels, but that is utterly revolting.
How Do You Test for Dead Pixels?
Use our online tool to check for dead pixels on your screen. You can use it to examine your display for dead pixels without having to download anything. To take the test, simply access the internet and go to our website.
Can you actually fix dead pixels?
In most instances, dead pixels constitute a hardware problem that cannot be remedied. Gently pressing the area around a dead pixel, though, might bring it back to life.
Final Words On Dead Pixel Finder
By using our tool and following the directions above, you can quickly check your display for dead pixels. Check the device for dead pixels first, but if you find any, you may quickly confirm them utilizing our online tool. We also have some other tools below that you may like: